A safe and effective COVID-19 vaccine is one of the most important tools we have to end the COVID-19 pandemic. We encourage all SLO County residents to learn more about the vaccine, stay informed, and get the vaccine to protect yourself and help end the pandemic. Find the latest local information about the vaccine and what it means for all of us in SLO County.
COVID-19 Vaccine Appointments
COVID-19 vaccine appointments through the San Luis Obispo County Public Health Department are now available through My Turn beginning on April 21, 2021. You may now use My Turn to book both your 1st and 2nd doses at the following Public Health Vaccine Clinics:
San Luis Obispo Vaccine Clinic location at the Cuesta College Performing Arts Center at CA Hwy 1, San Luis Obispo

Paso Robles Event Center at 2198 Riverside Ave, Paso Robles

South County Regional Center at 800 W Branch St, Arroyo Grande
If you do not see any appointments available, keep checking back as vaccine supply fluctuates.
The Paso Robles and Arroyo Grande clinics are now accepting walk-ins. (Cuesta is still appointment-only).
Clinic Hours of Operation:
May 3 - 7: 9 a.m. to 3 p.m. (closed for lunch 11:30 - 12:30)
May 12: 12 noon – 6 p.m. (closed for lunch 3:00 - 3:30)
May 14: 9 a.m. to 3 p.m (closed for lunch 11:30 -12:30)
Already Vaccinated? Be a Vaccine Champion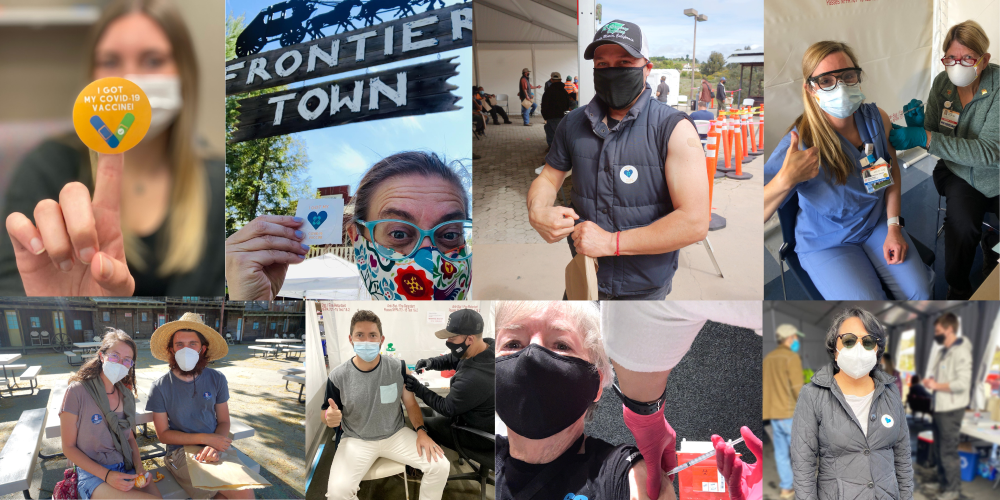 We need your help to spread the facts about COVID-19 vaccine. Visit our Vaccine Champions page to find all the resources you need to be a champion for your community, and help us restore health to San Luis Obispo County!
Latest News
For COVID-19 Questions or Comments:
By Phone:
Contact our Phone Center at 805-543-2444 or 805-781-4280
By Email:
The Office of Emergency Services
1055 Monterey Street D430
San Luis Obispo, CA 93408
County OES Business Line: 805-781-5011
County OES Business Email: oes@co.slo.ca.us