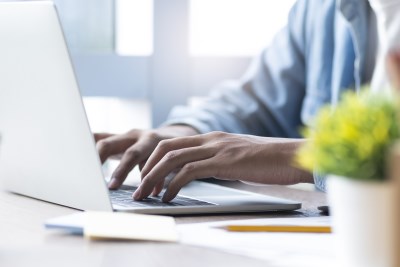 The following online resources connect individuals to open jobs.
If you are hiring, please let us know!
Companies Currently Hiring
Job Listing Sites
CalJobs
CalJOBS℠ is California's online resource to help job seekers and employers navigate the state's workforce services. You can search for jobs, create résumés, find qualified candidates, and more
California Employment Development Department (EDD)
The Employment Development Department (EDD) provides a comprehensive range of employment and training services in partnership with state and local agencies and organizations. These services benefit job seekers, laid off workers, youth, individuals currently working, veterans, and people with disabilities.
SLO Jobs
Whether you are starting a career or looking to move up to a better job, you can use the job listings at slojobs.com to find a local job that's right for you. Registration is easy and it allows you to take full advantage of the multiple services at no cost.

Indeed
Indeed strives to put job seekers first, giving them free access to search for jobs, post resumes, and research companies.
Monster
In addition to job postings, Monster offers free resume assessments, job fit scoring, and career advice.
Zip Recruiter
ZipRecruiter is a leading online employment marketplace that leverages Artificial Intelligence (AI)-powered smart matching technology to actively connect millions of employers and job seekers
Glassdoor
Glassdoor has millions of personalized jobs, salary information, company reviews, and interview questions — all posted anonymously by employees and job seekers.
LinkedIn
LinkedIn links job seekers with people hiring.
SLO Partners
SLO Partners helps to connect businesses to a local skilled workforce, and connects the professional community to relevant career pathways
County Government Center
1055 Monterey Street, San Luis Obispo, CA 93408
County Phone Directory: 805-781-5000
(Toll free: 800-834-4636)