SLO County Disaster Recovery Center (DRC) Now Open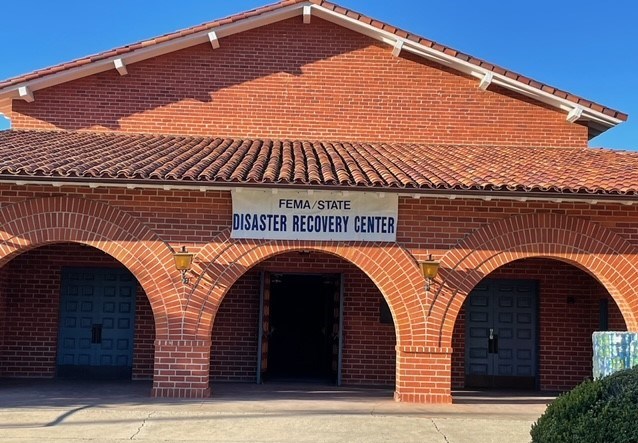 A Disaster Recovery Center is now open for residents who were affected by the January storms. Even if you have already applied for FEMA assistance, residents are encouraged to learn about and apply for other assistance programs that are available.
Location: San Luis Obispo Veteran's Hall
Address: 801 Grand Ave, San Luis Obispo, CA 93401
Hours of Operations: 8:00 AM to 7:00 PM - 7 days a week
The Disaster Recovery Center is accessible to all. Click here to learn about accessibility at the DRC.
Do you need transportation assistance? To arrange assistance to get to the DRC: (805) 781-5678
What Can I Expect at the DRC?
Learn about disaster assistance programs
Apply for disaster assistance
Check the status of your FEMA application
Get help understanding FEMA notices or letters
Find lodging and rental assistance information
Meet with a U.S. Small Business Administration (SBA) representative
Meet with state and local agency representatives
Meet with non profits who provide services to affected individuals
Departments and Programs at the DRC:
Federal Departments & Agencies:
State Departments & Agencies:
County Departments & Services:
Non-profits & Non Governmental Organizations:
The County Office of Emergency Services (OES)
1055 Monterey Street D430
San Luis Obispo, CA 93408
County OES Business Line: 805-781-5678
County OES Business Email: oes@co.slo.ca.us