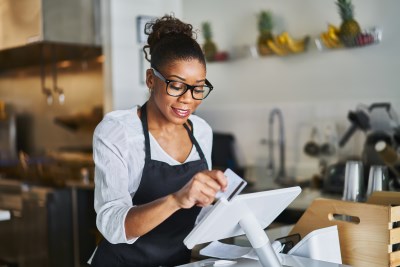 The following local, state, and federal resources will assist businesses in the recovery process.
SLO County Reopening Information- NEW 6/10
Review SLO County Reopening information, which follows the State's Resilience Roadmap
The State developed a "Shop Safe Shop Local" website to support California's small businesses in reopening, including information on obtaining PPE, free business consulting, a digital media toolkit, partner offers and resources, and more. – NEW 7/13
Some cities are allowing flexibility for local businesses to serve customers while adhering to physical distancing requirements.

The City of San Luis Obispo Fact Sheet provides information about temporary sign regulations and suspension of parking requirements to enable businesses to expand operations into private parking lots without violating parking requirements.
Guidance and Resources
Transient Occupancy Tax
The County and several cities are waiving penalties and interest and/or tax deadlines associated with Transient Occupancy Taxes (TOT) for certain reporting periods.
Free Legal Advice for Small Businesses
Local Agencies That Can Help
If your business has been economically impacted by COVID-19 , the following resources may be able to assist you.

Cal Poly CIE Small Business Development Center provides business assistance to start-ups and established companies, provides assistance with SBA loans and helps entrepreneurs create companies, create and retain jobs, and attract capital investment. It has also compiled resources for businesses impacted by COVID-19 and provided answers to several common questions. Visit their website at: https://ciesbdc.com/covid-19-resources

Mission Community Services Corporation provides tools for launching a business, growing a business, conducts webinars for businesses to learn, and provides mentorship and consultation. It also offers support to individuals looking at self-employment as a viable option for their next career. The services offered include one-on-one private consulting, and business related training classes in both English and Spanish.
America's Job Center:

If your business is laying off employees or closing, the America's Job Center of California can support you and your workers through the Rapid Response program. Contact Jim Yancheson at (805) 249-9644 or jyancheson@eckerd.org

SCORE provides guidance, mentoring, and workshops to small or new businesses.
The Economic Vitality Corporation provides business resources related to impacts of COVID-19.
SLO Partners helps to connect businesses to a local skilled workforce, and connects the professional community to relevant career pathways.
Grant Programs
The Community Foundation of San Luis Obispo County announced Disaster Support Fund Rapid Response Grants for local nonprofit 501c3 organizations whose mission is to serve our most vulnerable populations with basic needs (food, shelter, transportation, etc.) and have a broad reach in serving our community. Grants will be for general operating support and are expected to range between $5,000 to $20,000 and will be reviewed on an ongoing basis or until funding is depleted. Applications for grants may be accessed through our online portal HERE.

The State developed a consolidated grants portal to find all grants and loans offered by California state agencies.
General Trainings
For educational webinars for employers and self-employed individuals, please visit:
Stay Connected
Connect with your local chamber of commerce:
Connect with local agencies to stay up to date on resources for businesses:
County Government Center
1055 Monterey Street, San Luis Obispo, CA 93408
County Phone Directory: 805-781-5000
(Toll free: 800-834-4636)